Baby Shower or Announcing
Baby cards with any message or any color for girl or boy.If you want other specific image or want to send your favorite image,email me.
More baby cards and photo cards in page 1.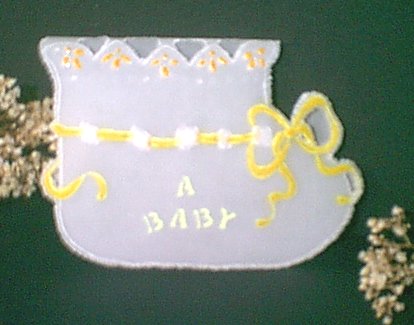 1)baby booty
any color or words:a baby,a boy,a girl.
price:1.80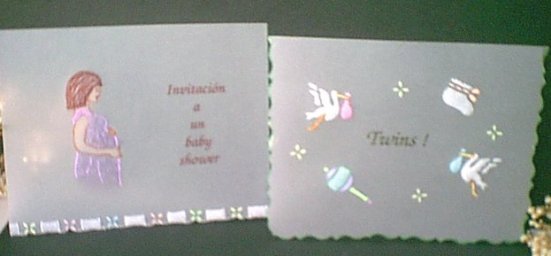 2)Pregnant mom and twin's card
left:for baby shower
right:for twins or one baby
shower,announcing
price:1.65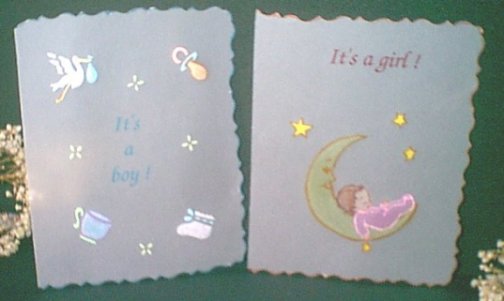 3)baby shower or announcing
left:for boy or girl,baby items
right:baby in moon,girl or boy
price:1.65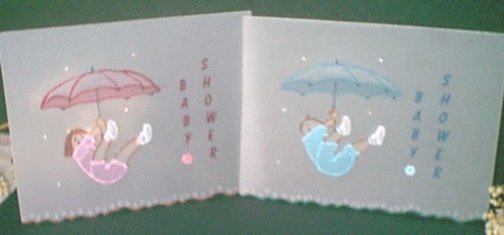 4)Baby shower
Baby,umbrella,tiny drops
like rain and tiny flower.
also in yellow,peach or green
price:1.65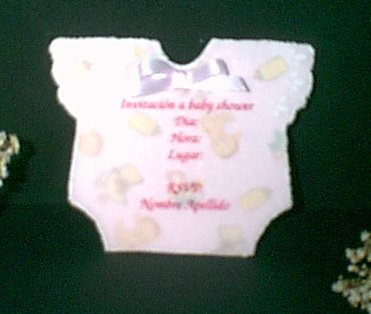 5)Baby clothe
any occasion and any color,
words in the vellum paper,
hard card in back with baby images.
price:$1.65